This summer marks the start of the AmFam Institute's fourth year of making investments into social impact startups. Three years ago, we brought our expertise and experience into "dimensioning" what a "Healthy Youth Development" investment thesis could look like in venture capital. We looked at the haystack of traditional tech verticals like "Digital Health" and found a handful of startups utilizing scalable technology to push the needle toward closing the equity gaps for the mental health and wellbeing of children, parents, and caregivers in the United States. Our foundational work in 2019 proved more important than ever over the last two years, as the trauma experienced by our young people has come to the forefront in a world that has felt more uncertain and stressed than ever before.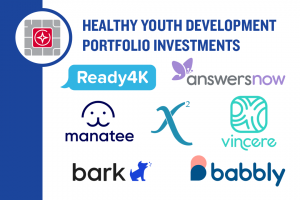 To date, we've invested in seven portfolio companies under the Healthy Youth Development thesis. Our companies range from addressing mental health through AI chatbots (X2AI) to supporting digital tools for parents and children to work on their therapy goals (Manatee) to helping keep children and teens safer on social media (Bark). We've also invested in companies that have developed approaches that target specific populations, such as helping pregnant and parenting moms and individuals with low to moderate incomes quit smoking (Vincere Health) and providing world class ABA teletherapy options for individuals with autism (AnswersNow). Additionally, we've made a commitment to investing in the youngest members of society by investing in companies that provide stressed parents with science-based knowledge of their baby's language development (Babbly) and provide core skills and trauma-informed family engagement solutions to those most in need (ParentPowered).
While our collective personal and professional experiences have been a main driver of our investments to date, we also wanted to seek out new ways to reflect upon this work. We invest to close equity gaps, but how do we help sustain that mission above and beyond our investment check? What types of dollars are available in the philanthropic and government sectors, where they are often more attuned to serving those in need? Are these the essential investment opportunities that will bring the strongest commitment to marginalized individuals and communities?
—————————————————————–

"We invest to close equity gaps, but how do we help sustain that mission above and beyond our investment check?"

——————————————————————
We know that wellbeing is informed by a broad cross-section of social determinants of health and digging a little deeper to answer these questions brought us to the federally supported Healthy People 2030 initiative. Healthy People 2030 is informed by federally designated subject matter experts who worked together across 42 workgroups to develop 355 core objectives that seek to measure the current state of problems we face as a nation. The work pulled together there is MASSIVE. It took us dozens of hours just to sift through the objectives specific to our focus. It is apolitical and reaches beyond discussions of a pre- and post-COVID world. Healthy People 2030 doesn't have all the answers, but it does paint a strong picture of where we need to be going and what we need to concentrate on if we hope to build a world that is safer, happier, and supportive to all.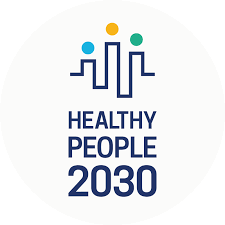 We found many of the stated objectives of Healthy People 2030 validate the investments we've made so far. One of our very first portfolio companies, Vincere Health, directly addresses an objective in the Tobacco Use Workgroup: "Increase successful quit attempts in pregnant women who smoke" through their partnership with the BABY & ME – Tobacco Free Program™. In 2021, Vincere Health users had an outstanding 52% verified quit rate, moving the needle to improve outcomes that filter up to this national objective. Many of their users are from income brackets not targeted by most smoking cessation companies. Too often, these are the populations left out of the conversation – or ignored when we say we've "conquered" a societal issue. So we're proud when our companies not only live by their missions but prove it in their outcomes. And Vincere Health is only one of the many success stories from our portfolio.
Investing in strategic ways that align with structured approaches like Healthy People 2030 validates that we're tackling problems that matter now and for the future. More importantly, it also suggests that there will be public or private funding directed to addressing these problems. And that practitioners, policymakers, and clients will be eager for innovative solutions to solve them.
Over the next few months, we'll be sharing more about our learnings from our review of Healthy People 2030 and offer more highlights of our portfolio companies, as well as emerging areas of investment interest. If you are an angel investor, accelerator, early-stage investment fund, or adjacent partner committed to or exploring how your work can push the needle for the next generation, we hope you'll reach out and join us in this important work that we believe is setting a new standard for what venture investing can and should be.
—————————-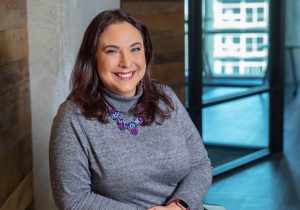 –Dr. Joy Ippolito is the Social Impact Investment Director for the AmFam Institute VC fund. She is a former clinical social worker, researcher, professor, and state policymaker who devoted 20 years of her career to supporting children, families, and communities before taking on a venture career. She has spoken nationally on a variety of topics and currently serves on several startup boards. A first-generation college student from a low-income family, her greatest passion in life is breaking the cycles of inequity and championing systems that support a better future for all children and families.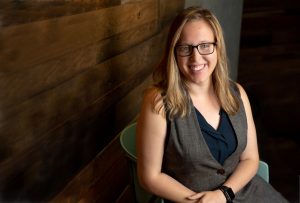 –Amber H. H. Porter is a Senior Venture Associate at the AmFam Institute, where she sources social enterprises for investment under the "Healthy Youth Development" and "Economic Opportunity for All" investment verticals. As a recovering theater professional, she finds her passion in the stories of founders who are transforming their lived experiences into scalable solutions that empower those who will follow in their footsteps. Her own lived experiences include being raised in a military family striving paycheck-to-paycheck, attending Dartmouth College on a tuition scholarship, serving as Chief-of-Staff to a female startup CEO, and showing up each day with an invisible disability.