As soon as he turned 18, Trevor Morgan enlisted. In the Navy, Morgan proudly served our nation for five years. When he came back to the states and took off his boots, however, he realized something: "You always get trained on how to put your uniform on, but not how to take it off."  
Morgan highlights that veterans are 1.5 times more likely to commit suicide than nonveterans. Even while overall veteran suicide rates have gone down in the last couple years, the American Family Agency Owner from Mount Pleasant, Wisconsin says veterans must be supported as they adjust to civilian life.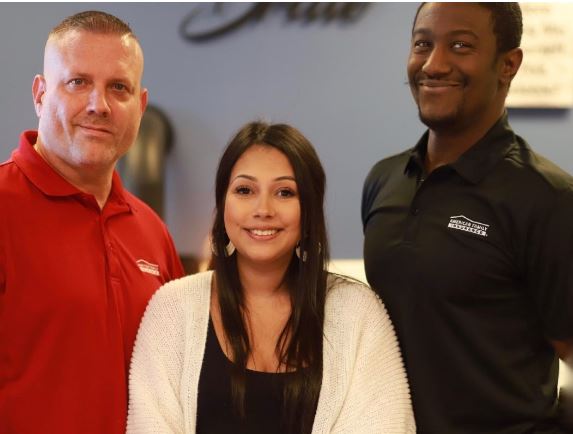 That's why for the past six years Morgan has worked with Veterans Outreach of Wisconsin (VOW) — a nonprofit organization based in Racine that assists homeless and at-risk veterans by providing food, clothing, tiny home shelters in its community and programming. Currently serving as the VOW Board of Directors President, Morgan says he has seen how VOW improves the lives of many Wisconsin veterans, including Glenn Miller.  
Serving in the navy from 1984-1992, Miller says his life completely changed after returning home. Three years ago, Miller says "I was a total mess." After being homeless, living on the streets, moving in and out of different shelters, doing drugs like crack cocaine, drinking lots of alcohol and completing multiple rehab stints, Miller says a counselor in Kenosha connected him to VOW in October of 2020.  
"I had an interview, and they accepted me to get into a tiny house," Miller said. "And from that day on, I never touched nothing ever again."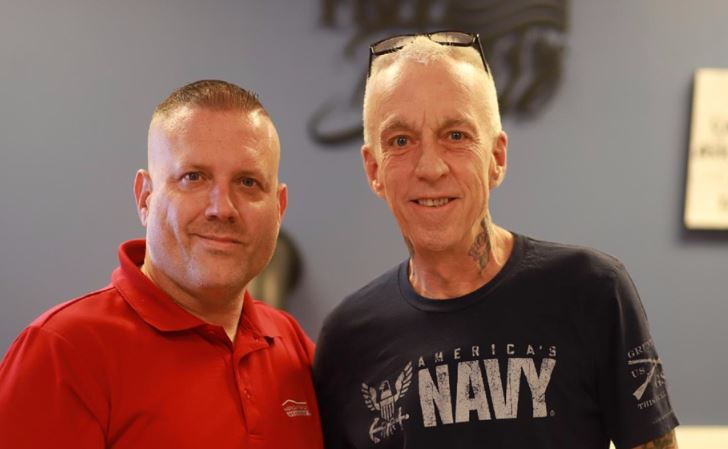 Miller has been clean and sober for the last three years. He graduated from VOW in September 2022, but the veteran's road to recovery didn't come easy. Every day, he says he woke up and made a choice: To utilize the resources that Trevor and the entire VOW team were offering him.  
"The program works like you would not believe," Millier said. "God bless every one of them that work there."  
VOW set Miller up for success, as he currently works on a shaving cream line with SC Johnson. He still stays in contact with Morgan, someone he says was his "lifesaver." Yet Morgan prefers to view himself in a different way.  
In Morgan's eyes, he is simply trying to help heroes. Stories like Miller's give Morgan hope for veterans in Wisconsin. According to Morgan, working with VOW, positively impacting those who served, motivates him to get out of bed in the morning.  
"It's a passion of mine to give a voice to those who don't necessarily have one of their own."  
Editors's Note: The American Family Insurance Dreams Foundation offers a social impact budget to employees and agency owners to match donations to non-profits. Those who use all of their budget are called "Maximizers." We will regularly share some of their stories here.