What is the power of mentorship?
To the 12-hundred alumnae-student pairs who have been involved in Spelman College's Sister 2 Sister (S2S) Professional Mentoring Program, the value could not be clearer. They formed long-lasting relationships, received invaluable professional guidance and obtained a vision of what their career path could look like.

But the program that relied on in-person meetings in Atlanta since it started 11 years ago needed to pivot when the COVID-19 pandemic hit.
To help navigate the challenges of the virtual space, S2S partnered with Mentor Spaces, a virtual mobile mentorship app that would help facilitate the process of connecting students with alumnae mentors to build confidence and social capital.

Its founder, Chris Motley, based his company's foundation on the premise that "You can't be who you can't see." So, his mentorship platform serves underrepresented hiring talent and allows companies to scale diversity and inclusion efforts.
S2S leaders say the transition to a virtual format presented a unique opportunity to get more alumnae mentors outside of the Atlanta metro area involved. That was a great result.
But now, the program had more alumnae inquiring to be mentors than students who were able to participate. So, Alyson Dorsey, Associate Director at Spelman College and formerly Alumnae Programs Manager and S2S Co-Lead, and her team of four needed help managing the application process to match the hundreds of different mentor-mentee relationships.
The Mentor Spaces platform helped enhance the matching process. It hosted virtual Q&A and group mentoring sessions across the different industry focus groups and initiated introductions for 1:1 mentor-student personalized support sessions.
"It's not just something that we sign up for to say that were a part of, a lot of them really truly take it as a lifelong commitment and journey, so it's very important for us to build and pull each other up along the way." – Alyson Dorsey, Associate Director at Spelman College and formerly Alumnae Programs Manager and S2S Co-Lead
For students, S2S is an opportunity to earn personal and professional support to accompany their academic interests and prepare them for a future career. For alumnae, S2S is an opportunity to give back to the Spelman community and share their expertise.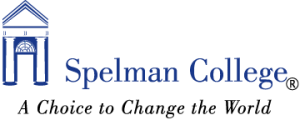 Outside of helping students launch their career, the program helps to form strong sisterly bonds. For example, some mentors will join their mentee's family to celebrate them at graduation or take them into their home when they need a place to stay – even during a global pandemic. In fact, over the years S2S has had several mentors that return from being mentees themselves so they can impact student mentees as the way they were.
This academic year and going forward, Ms. Dorsey says that S2S will heavily rely on their partnership with Mentor Spaces to be the entry into the program now that they have adjusted to the virtual space. She looks forward to seeing how the partnership can scale the program even more to provide lifelong personal and professional mentor relationships.
The American Family Insurance Institute for Corporate and Social Impact is proud to invest in Mentor Spaces and help it achieve its goals of advancing the careers of underrepresented talent.
ABOUT SPELMAN:
Spelman College is a historically Black college and global leader in the education of women of African descent. Spelman is dedicated to academic excellence in the liberal arts and sciences and the intellectual, creative, ethical, and leadership development of its students. Through diverse learning modalities, Spelman empowers the whole person to engage the many cultures of the world and inspires a commitment to positive social change.
ABOUT MENTOR SPACES:
Mentor Spaces is a virtual mentorship company for students and early-career Black and Latinx professionals that helps companies scale their diversity and inclusion efforts while advancing the careers of underrepresented minorities.