When Dr. Roxie Hentz was working for the Wisconsin's State Education Agency, she saw a single statistic that would change her life: Wisconsin's achievement gap for students of color is one of the worst in the nation.   
"I made the decision that I wanted to commit full-time my skills, my passions, to work at the grassroots level, to work directly with kids," Hentz said. "I didn't feel like they have time to wait for bureaucracy."   
After 30 years in the classroom and boardroom, Hentz became the Founding Executive Director for CEOs of Tomorrow — a Madison-based nonprofit that teaches students of color how to adopt an entrepreneurial mindset and develop their own businesses. With programming for students grades four-eight and high schoolers, CEOs of Tomorrow invests in students of color to address lower Black student test scores, higher Black student suspension rates and lower Black student graduation rates.  
Hentz said, "We're working with a unique population: Those who are often overlooked and underserved."   
Through CEOs of Tomorrow's Incubator, Internship and Global Excursion Programs, teenagers like Naaliyah Currie, Julia Dimmick Bell and Sidney Moore say they have gained invaluable experiences where they found opportunity, their voice and their future. That discovery is by design, according to Hentz.  
Because when students of color are living in Wisconsin, a state with educational equity gaps, Hentz said, "It's not enough to teach kids how to open a business. We must teach them to change the world."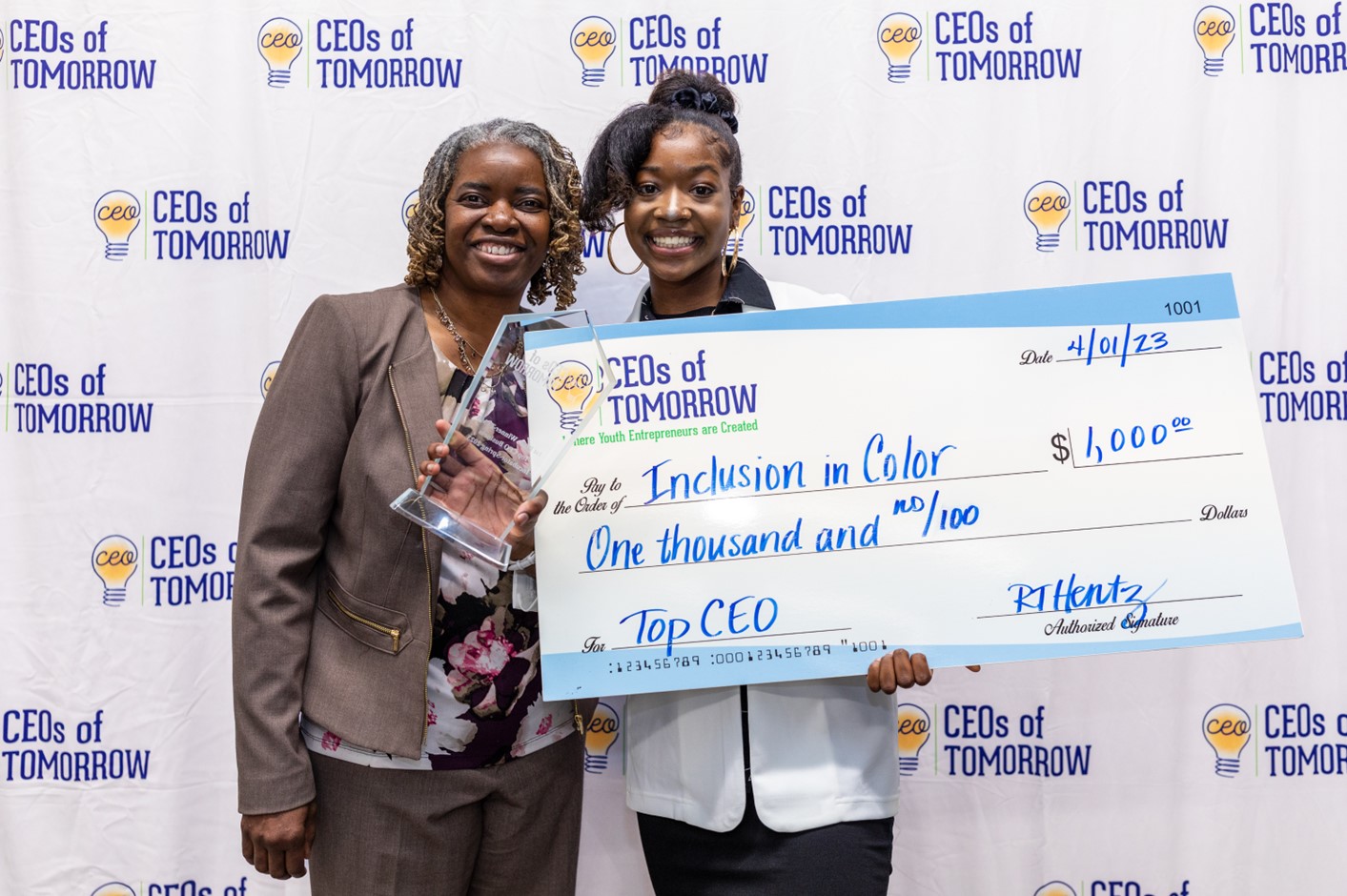 Finding an opportunity
A junior at Sun Prairie West High School, Naaliyah Currie learned about CEOs of Tomorrow through one of her teachers. After looking the nonprofit up online, she noticed something.   
"What CEOs of Tomorrow does that sets them apart from other nonprofits is that it's specifically tailored for girls that look like me," she said.  
Excited about the opportunities,, a 16-year-old Currie started by enrolling in the Incubator program: a 10-week business program for college credit where she learned business, marketing and financial skills, and tested business ideas that promoted positive change within her  community.   
When thinking about what her business could be, Currie turned toward her personal experiences with eczema.   
She said, "Growing up, I always had problem with skin, so I knew my business was going to be something in relation to the beauty industry."   
She created a business called Inclusion in Color. It's a line of skin care products specifically designed for people of color with sensitive skin. After developing her business and skin care products with the help of CEOs of Tomorrow, Currie prepared for the program's Pitch and Launch event (the Incubator's culmination where students present their final businesses to a panel of experts for a potential scholarship).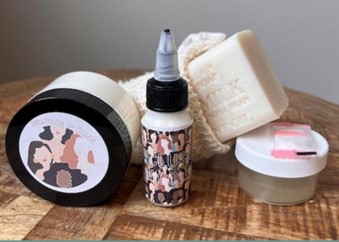 As this past spring's event, Currie won the $1,000 scholarship. She said it motivated her to participate in other programming offered by CEOs of Tomorrow, such as the Global Excursion, where she gained cultural perspectives from international teens through a two-week trip to last summer's host country, Gambia. Currie also participated in CEOs Summer Internship program, by working with a tech nonprofit for underrepresented students called Maydm. In tandem, these opportunities inspired her to continue giving back.   
Currie said, "Dr. Hentz starting a non-profit to help children like me, to help teenagers like me, it just makes me have motivation to help others in this world."   
After high school, Currie wants to continue Inclusion in Color. While she is currently revamping her business' website, she is also applying to several colleges, where she plans to study business and marketing.   
But before writing her next chapter, she wants to take the time to appreciate this one. Looking back on her experiences with CEOs of Tomorrow, Currie attributes a lot of her success to the nonprofit's choice to provide students of color with the opportunity to succeed.   
"Growing up, I didn't really have opportunities like this," Currie said. "Through CEOs of Tomorrow, they have truly changed my life."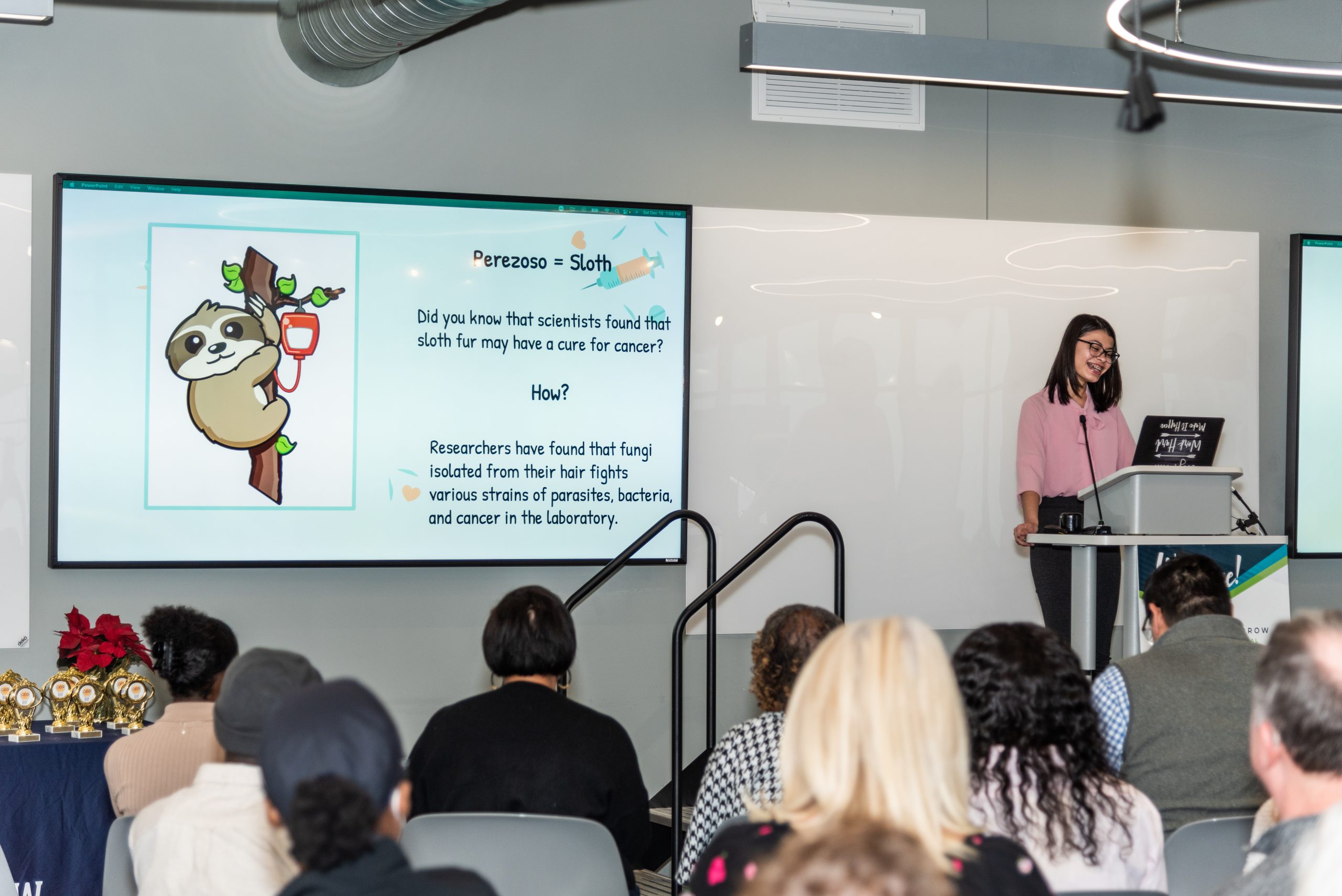 Finding a voice   
Hailing from Costa Rica, Julia Dimmick Bell sees herself as a proud Latina. She is the Hispanic Student Union Vice President at Sun Prairie East High School. In that role, Dimmick Bell celebrates her heritage — but even with an immense amount of cultural pride, her shyness used to get the best of her.   
"Personally, I don't like talking to people," Dimmick Bell said. "The friends that I have now, they're the ones who talked to me first."   
Dimmick Bell says CEOs of Tomorrow changed this for her.   
When she turned 15, she says her family decided not to have a traditional quinceañera. Instead, they celebrated her in a more intimate setting, where her aunt and uncle strayed away from a traditional gift and gave her an experience instead: An entry into the CEOs of Tomorrow's Incubator.   
Before enrolling in the 10-week program, Dimmick Bell had already created a business of her own called Azúcar, where people in the Madison area could order homemade baked goods via a Google Form in honor of her cousin who was diagnosed with a rare disease called Turner's Syndrome. Because her cousin's medications were so expensive, she sent all her profits to her family in Costa Rica to pay for his medical bills.   
At the start of the Incubator, "my first idea was just to pursue that," Dimmick Bell said. When adding shipping into the equation, however, Dimmick Bell realized that wasn't going to work. So she began thinking of a new business, where she knew her "social issue was going to be something related to health."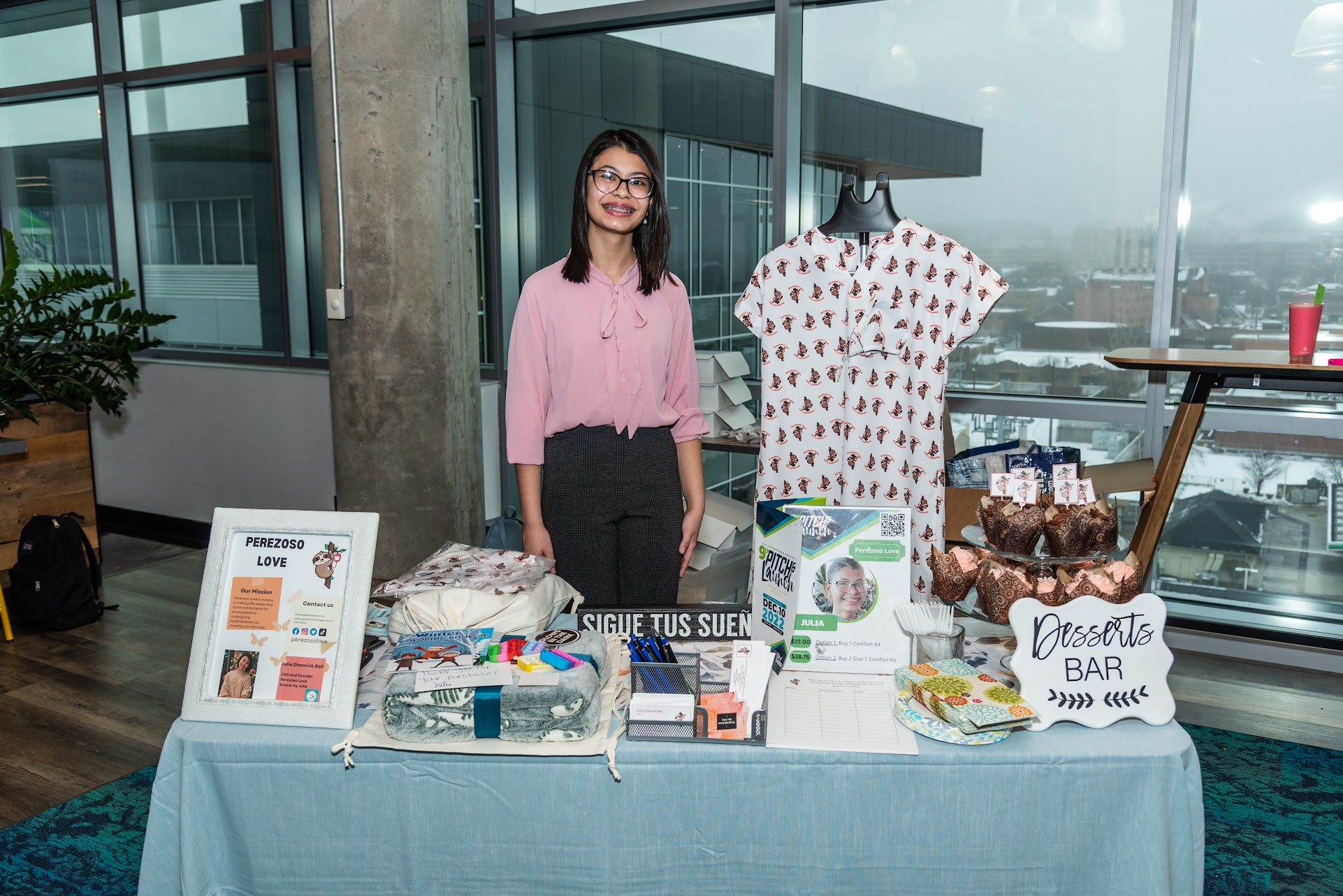 She decided to pursue a business entitled Perezoso Love, where she would create care packages for students in local children's hospitals. Putting her public speaking fears aside, Dimmick Bell not only stood up and gave her elevator pitch at the Pitch and Launch event, but she also started speaking through other programs within CEOs of Tomorrow.  
One of those programs is Teen Money Mentors, an outlet where teens teach other teens about financial wellness. Through it, Dimmick Bell has spoken in front of countless classrooms. And she wasn't done there.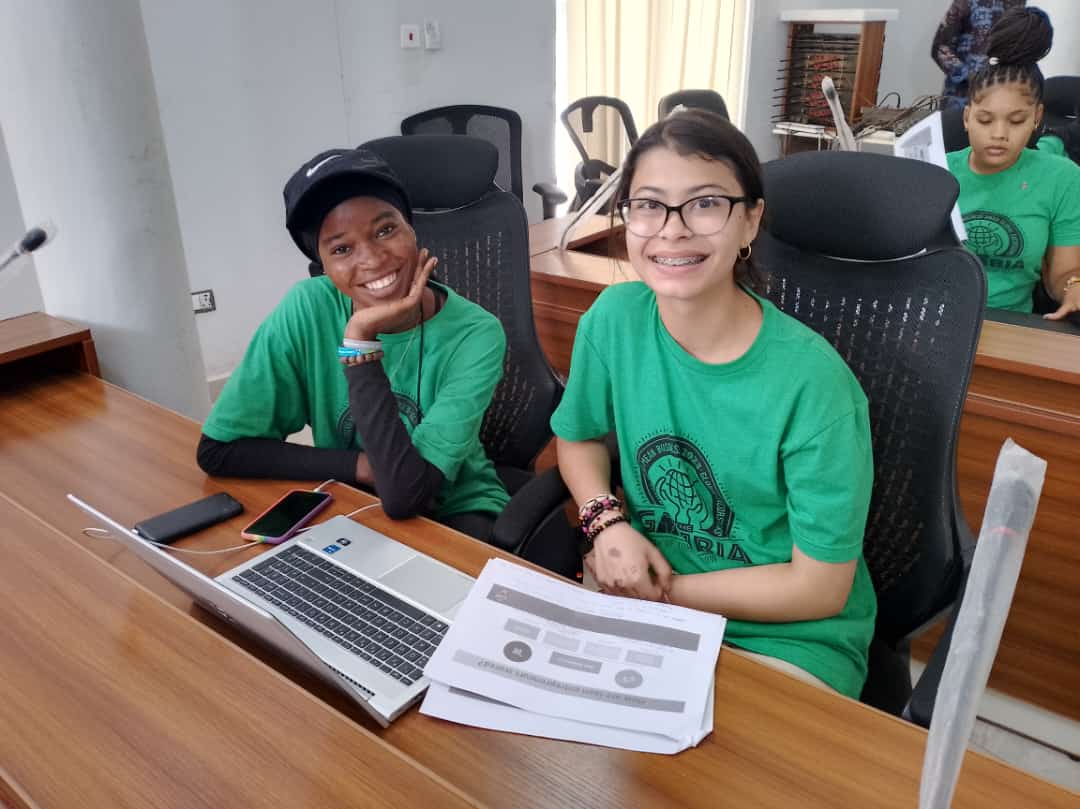 Dimmick Bell went on last summer's Global Excursion in Gambia and spoke in those schools as well. She also has interned with the Ugly Apple Cafe, which fed her bakery fix.   
Dimmick Bell says these experiences transform her character.   
"CEOs has really helped me be the first person to be bold and talk, to start public speaking."   
Beyond helping her personal speaking fears turn into newfound confidence, Dimmick Bell says that CEOs of Tomorrow gives all students of color: A space to listen, learn and speak.   
"Their goal has always been giving kids a voice," Dimmick Bell said. "CEOs of Tomorrow has helped me find myself."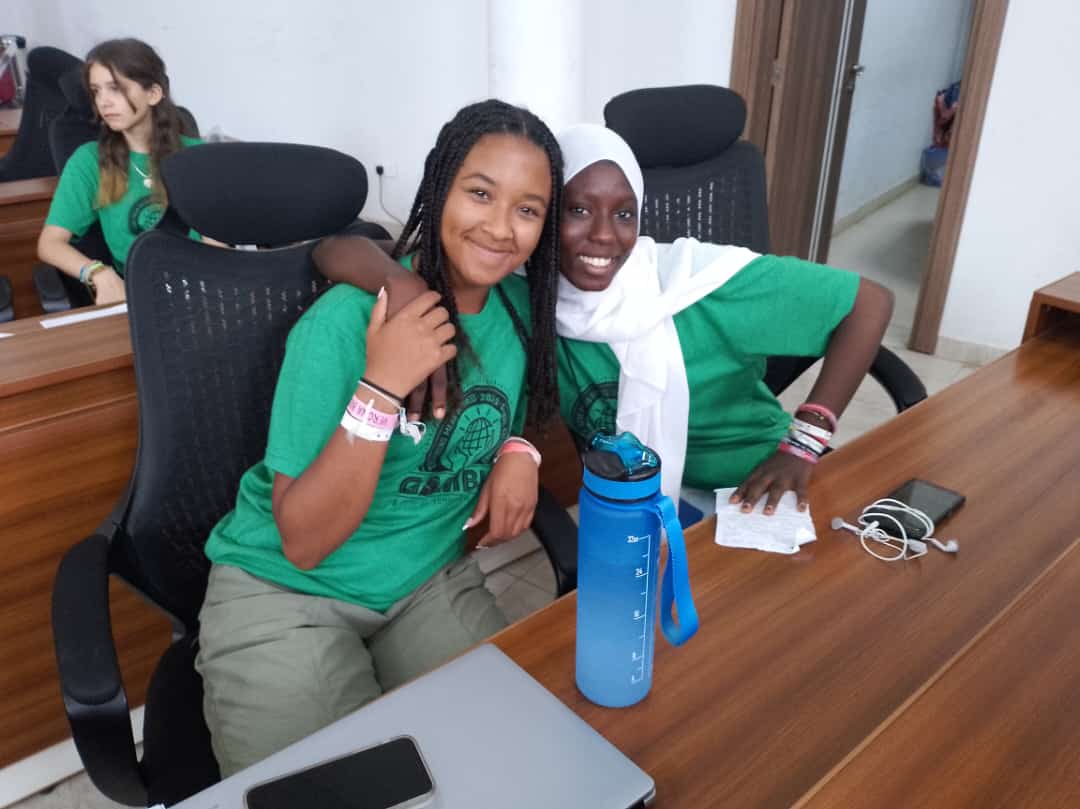 Finding the future  
Since she was in fourth grade, Sidney Moore has been involved with CEOs of Tomorrow. While she started with the nonprofit's summer business camps, the Verona High School sophomore went on to the Incubator, formulating a business called Happy Minds where teens can order care packages with beanies, bracelets and stress balls to help with their mental health. After the Incubator, she also got involved with the Internship and Summer Excursion Programs.   
As she got older, the 15-year-old realized something through every program: "There's a lot of things school doesn't really teach," Moore said. "CEOs goes way deeper with life skills that kids need, and that we'll use for the rest of our lives.  
Those life skills like business building, financial wellness and public speaking have shown up in areas beyond the classroom. For the past five years, Moore has worked on another business called Sidney's Girl Power Inc. Where she leads girl empowerment sessions. (Potential clients can send her an email while she revamps the business' website.)   
Her passion for speaking took Moore all the way to the United Nations for the International Day of the Girl Child earlier this fall where she spoke to the inequities women and girls face worldwide. 
"It was a really amazing experience," Moore said. "I want to keep advocating for women's rights and girls."   
When Moore thinks about the future, she envisions herself as a pediatrician who continues promoting her business and social justice work surrounding young girls, teenagers' mental health and human rights. Ideally, she hopes to attend Brown University.   
While she is thankful for the lessons she has learned at Verona High School, she is especially appreciative of how CEOs of Tomorrow has set her up for success post-graduation.   
Moore said, "CEOs of Tomorrow has done so much for me and created so many incredible opportunities that I wouldn't have had otherwise."