A couple of weeks ago, my colleague Dr. Joy Ippolito and I had a chance to speak on an interview series along with Sarah Parkins from The Kadence Group and Mark Phillips from 11 Tribes Ventures about the subject "Fundraising in Difficult Times". It was only a 30-minute episode and there was more I wanted to say, so I had been planning a brief update to that.
Then, all Hell broke loose.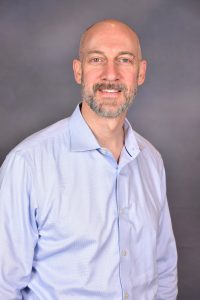 In only a matter of days, Silicon Valley Bank went under, and entrepreneurs everywhere (including a number in our portfolio) were wondering if they would ever see their cash again. Since SVB collapsed on a Friday, many were wondering how they were going to make payroll the following week. Even founders who didn't have money with SVB were impacted. Many other startups bank with First Republic Bank, and that stock was down 60% in a day. Would FRB go under next? Would other banks falter? The venture capital funding market went from slow-moving and rather nervous to almost closed-up overnight.
So where does that leave founders who are trying to fundraise now?
It's tough out there. As a fund that cares deeply about founder mental health, we not only want founders to be successful in raising capital, but also to thrive while doing so and while building their companies.
Fundraising Tactics
Go wide- you never know where you might find resources. Your best funding source may not be traditional VC funds. It might be a family office, or a high net worth individual.
Be focused- this may sound contradictory to going wide, but I would suggest being targeted to those investors where you fit their "sweet spot." If you have a seed stage company, the largest VC funds are not likely to fund your company. They normally invest $7 million in a Series A, not $750K in a Seed round. Similarly, if you have a marketplace company, a B2B SaaS investor isn't likely. It is much easier to find an investor who believes in what you're trying to do then it is to convince an investor.
Have all your ducks in a row. You want to have your data room ready and have it complete. Make sure your pitch is rock solid. Get feedback from other founders on the deck, and your delivery. Go through a question-and-answer practice exercise, or more than one, with founder friends or friendly investors.
Show, don't tell. It's much easier to get investors excited when you can demonstrate the momentum in your business. Katelyn Donnelly of Avalanche Ventures (@krdonnelly on Twitter) tweeted – "If you aren't getting the excitement and movement from VCs that you want, start sending smart structured, data-rich weekly updates on your progress. Investors want to join fast moving teams and put fuel on fires, not sink money into research projects."
Minding Your Mental and Emotional State
This may be the most difficult time I can remember for fundraising since 2008.
Be ready for that.
You are going to get a TON of no's, many of them with no feedback. Even worse, you are going to get lots of maybes. Funds that are being inactive may still "kick the tires" and take multiple meetings. Ask them the last check they wrote, and for how much.
Try to stay grounded as best you can. Pay attention to your self-care. See friends and loved ones, or at least check in with them. Try to stay physically active. Even a 10-minute walk will do wonders for your mental state.
Remember that you are not your business. I know it is very difficult to separate, because all those no's feel like a personal rejection. It's not. It's simply a commentary on where your business is relative to the few others that may get funded.
Talk regularly with other founders, either one on one, or in a group coaching setting. This is one of the most eye opening and affirming activities you can take on. Startups are tough and everyone struggles.
I'd love to hear what other suggestions founders and investors have. What is working well for you? Reach out to me on LinkedIn.