It is hard to meet Rodney Anderson and not immediately feel like part of his family. It's also impossible not to be moved by his dreams for his community. He is non-stop energy and determination in his efforts to improve his community of Waterloo, Iowa.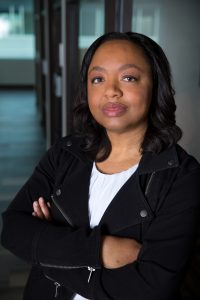 Waterloo is a city that's been defined as being one of the worst to be Black in America. Wide gaps in income, unemployment, and homeownership run along racial lines. Segregation still exists today. It's not enforced by any laws, but by the economics of finding affordable housing. A racial wealth gap has festered over the generations.
Rodney wants to change that.
It's taken him years to advance the All-In Grocers development that's now being built on the city's northeast side. That's where Waterloo's African-American population largely lives and where there's no current access to fresh fruit and vegetables. The neighborhood meets the textbook definition of a food desert.
But All-In is not just a grocery store. The 28,000-square foot development will also include a restaurant, a community center, a laundromat, an after-school program focused on literacy, and a nonprofit partner providing re-entry services to the formerly incarcerated.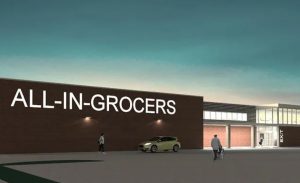 "You have everything here that's an anchor in any community, Black or white," said Rodney. "It's going to be a beacon of light in a community where a lot of people don't have chances or opportunities."
The American Family Insurance Institute for Corporate and Social Impact is proud to be partners in Rodney's efforts in Waterloo. He's working to close equity gaps and we're honored to support him.
American Family's investment in Waterloo, Iowa is an opportunity to immerse ourselves with the individuals transforming their communities. We understand that structural barriers can prevent families and individuals from achieving their dreams, but we're committed to doing our part to support efforts in clearing these obstacles.
As Rodney always says, this isn't just a grocery store. It's a project about hope.
It's pretty easy to be passionate about that and why we're "All In" going forward as well.