School's out for summer. The familiar refrain and rhythm from Alice Cooper's timeless hit rings through my head as I watch my kids run across the lawn chasing each other through the sprinkler armed with reusable water balloons to blast unsuspecting grown-ups.
As kids head off to summer camp, play dates and pool days, parents adjust to new caregiving schedules and logistics, and teachers settle into their summer responsibilities as camp leaders, caregivers or side-hustle masters, we want to take a beat to celebrate our partners in education.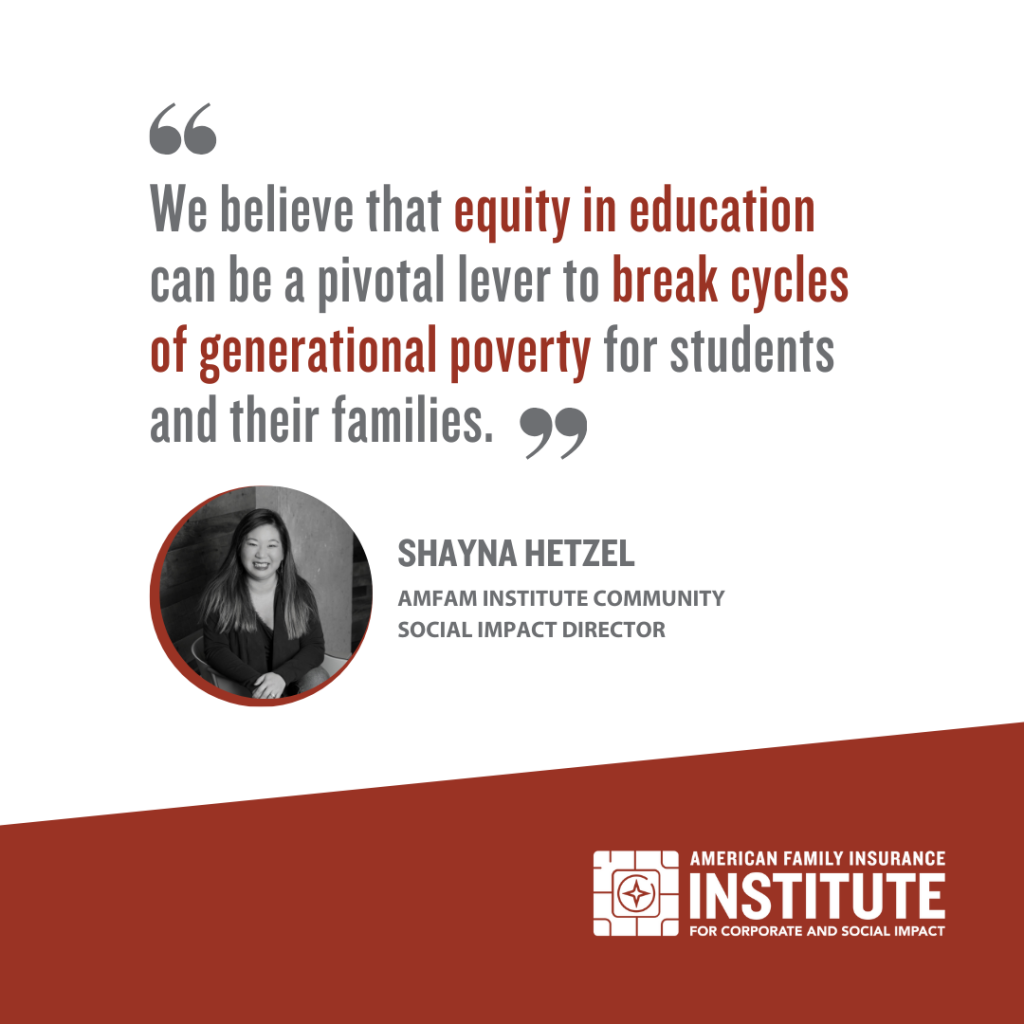 We believe that equity in education can be a pivotal lever to break cycles of generational poverty for students and their families. As a country, we've made little progress on racial equity at scale in the experience and outcomes in public education over the past 60 years. Literacy rates are in decline. Math proficiency regresses. Teacher shortages and strikes persist. All while our country's wealth gap destructively widens – serving as a nagging reminder that education exists not in a vacuum with a blank slate to serve our students as they need, but as a contributor to, and replicator of, our society's inequities, progress and everything in-between.
And that provokes us to imagine a vital role for social innovation and collaborative public-private-community partnerships to accelerate and catalyze meaningful change. In short, we are driven to find and fund ideas that are at the intersection of innovation and equity.
Our diverse and committed team – with 45 years of collective experience in schools, districts, nonprofits and education policy – humbly and fervidly supports entrepreneurs, advocates, researchers, practitioners, and partners across the country. Investing more than $6M+ over the past 5 school years, we're proud of what we've started, surrounded by co-investors and leaders, and powered by our Fortune 300 enterprise. An enterprise that knows that equity in education fuels a diverse and equity-centered workforce, building stronger, thriving families in our communities.
With a mission to close equity gaps, we must be unapologetic about our bold aspirations and invest in the community changemakers, advocates and entrepreneurs who are fiercely leading transformational outcomes, policies and systems.  Our partners have launched pilots that uncover scalable insights and build momentum. They serve our neighbors and communities with humility and care. They move the needle one family, one policy, one educator at a time.
They inspire me to reimagine our collective potential.
Together, we rise.